Shop

Welcome to the GHL USA online shop
Warehouse status: Limited operations
Please note GHL USA is now back up and running. At this time we have begun prepping and shipping out pending orders and are working to get them out as quickly as possible. Please bear with us as we return back to normal operations.
Thank you for your understanding.
Did you hear the news?
GHL KH Director was officially announced and will be available later this year! For more product information click here.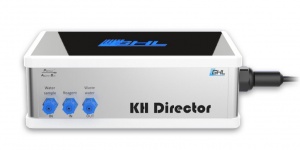 ProfiLux 4: Ultimate Control
ProfiLux 4 is now available. Get your hands on the controller that defines reliability and performance
Mitras LX7: Ultimate lighting technology
Now available and shipping.

GHL Doser 2.0 units now on sale!
We must make room for the new GHL Doser 2.1. Get your Doser 2.0 while supplies last!