ION Director – We are getting there!
We are proud to inform you about the latest developments. As many of you might recall we decided some time ago to use the Corona-pandemic related issues (e.g. getting material) as an opportunity to make a great product even better.
We had decided at that time to go back to the drawing board to implement some improvements that came to our minds during the forced waiting period and the many tests. We think that the result was worth it.
Here we show the result of the last measurement in the laboratory. In order to be able to correctly and effectively evaluate the measurement accuracy of the ION Director, we have had accurate test liquids produced by one of the best companies in Europe that manufacture products for water chemistry and have their own high-precision ICP. Many thanks to Oceamo from Austria for their support. To test only with "real" aquarium water is not sufficient, because the exact composition of this water is not clear. The test kits and test devices available on the market are far too inaccurate for this.
The photo shows the nominal values on the bottle (max. 1% tolerance) and the values measured by the IOND, which show only relative deviations in a small percentage range.
We will show more details shortly, a video is also planned. As there are already some imitators in the starting blocks and we are still in the process of patenting, we have to hold back with details, for this we kindly ask for your understanding.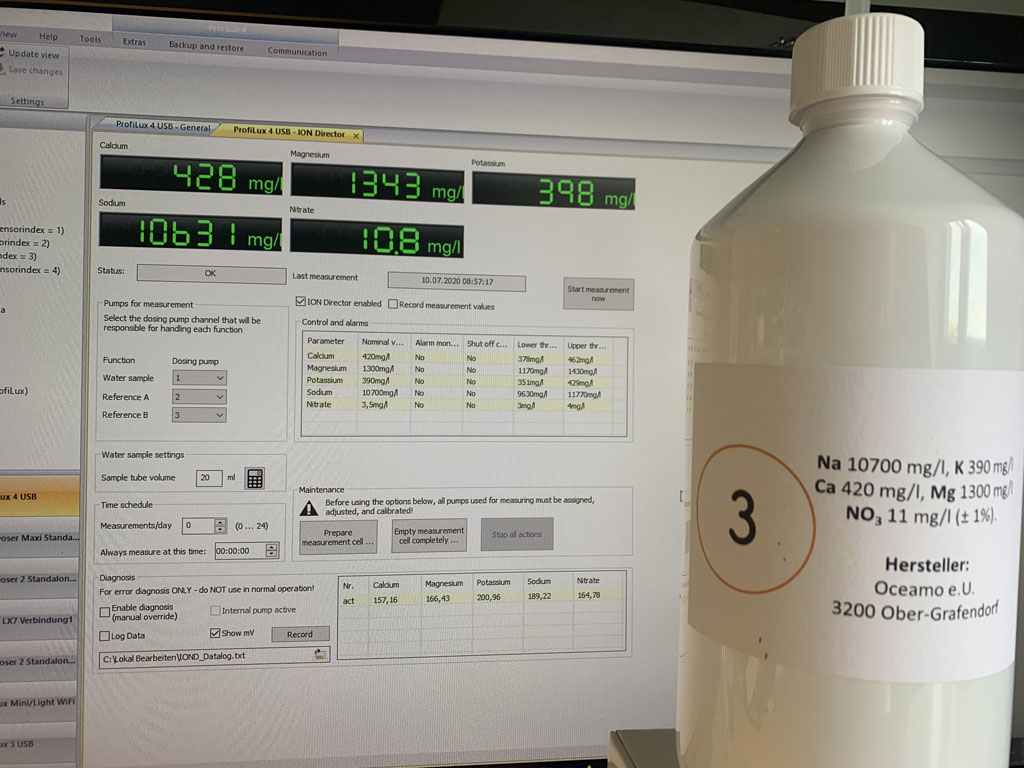 Inhouse-Produktion at GHL – Made In Germany
Milling of IOND enclosure parts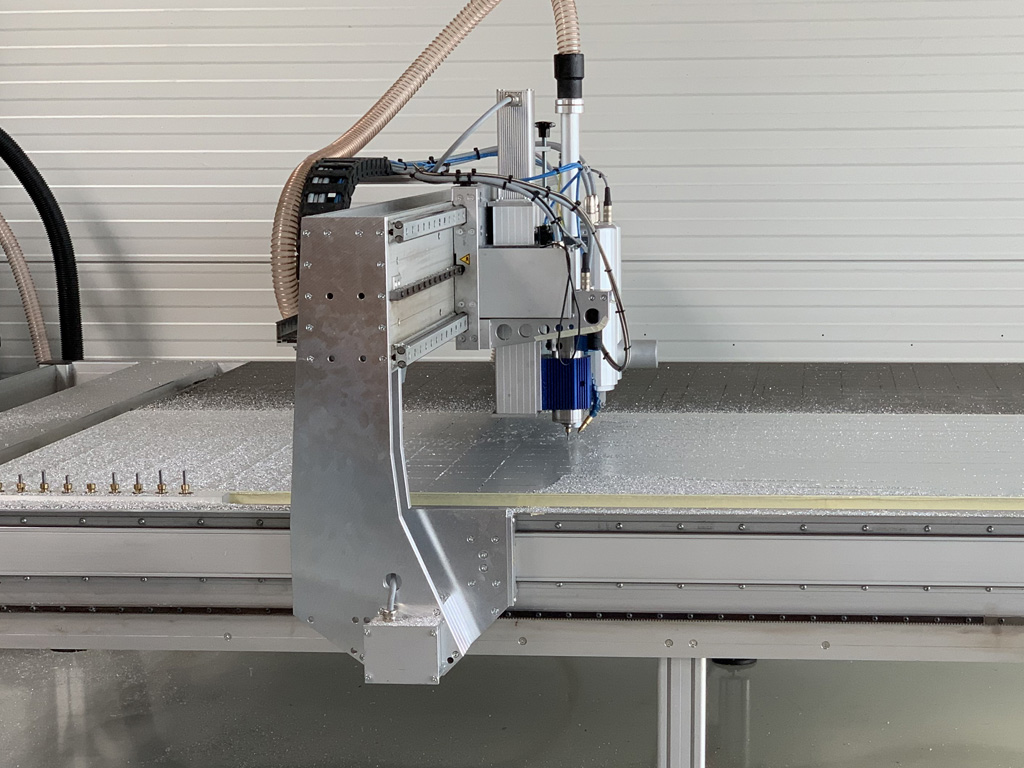 IOND front panel print