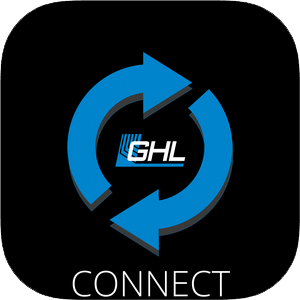 About this article
There are multiple ways to get a new Mitras LX7 up and running for the first time. In this article we will show you how to setup the LED fixture with the GHL Connect app. Choose the topic of choice for the setup steps.
Getting started
Unpack contents of Mitras LX7 box
Install Mitras LX7 over aquarium
Setting up Mitras LX7 only
If you have one or more Mitras LX7 and no ProfiLux (3 and higher) controller, follow the video below to get setup.
This video will show you how to get connected for the first time and how to create your lighting schedule.
Troubleshooting: New configuration wizard
If you are an iPhone or iPad user and have trouble getting past this screen, do the following:
1. Close the wizard by pressing Cancel
2. Go to the Wi-Fi settings page on your iOS device and verify that you are connected to the Mitras LX7 hotspot signal
3. Go back into the GHL Connect app and on the "My Devices" page, select Add device, choose the Mitras LX7 and select Add a configured device
4. In the "Configure connection" page, leave the fields as-is and press NEXT
5. Give this connection a name such as Mitras Hotspot; this will be your dedicated hotspot connection for the LX7
The newly made hotspot connection will now be listed on the "My Devices" page. Choosing that connection will connect you to the LX7 and take you to the "Dashboard" screen. Once connected, you can navigate to the Network settings page and check your Client mode settings. If you entered your Wi-Fi network info correctly, you should be able to connect to your LX7 via your network. Go back to the network page and write down the IP address of your LX7 as shown in the Current IP address field. Now it's time to create a dedicated connection so you can connect to your LX7 through your Wi-Fi network.
Troubleshooting continued:
How to create a dedicated Wi-Fi (local) connection in app:
Press Add device, select LX7, select Add a configured device
In the Host/IP field, type-in the IP address of your Mitras; this is what you wrote down earlier
Press Next, give this connection a name such as LX7 home, press DONE
The newly made connection will now be listed. This is the connection you should use when you are within the range of your own Wi-Fi network.
Setting Mitras to Master and Slave mode via touch keys (Alternate method)
Using the LX7 touch keys, press the up or down arrow keys and select System
Select Wireless
Select Master or Slave

Mitras #1, select MASTER
Mitras #2,3, etc. should all be set to SLAVE
Set the Wireless addressMitras #1, set address to < 1 >
Mitras #2, set address to < 2 >
Mitras #3, etc…


Set the Wireless channel to 11
Select YES to save settings
Controlling Mitras LX7 via ProfiLux
If you want to control your Mitras LX7 via a ProfiLux controller, click the link for the how-to steps.
Troubleshooting
If you notice that one or more SLAVE LX7s are not responding to your light schedule, do the following:
Use the LX7 touch keys and verify that the correct light is on SLAVE MODE
Verify that the correct address and channel has been assigned. By default the LX7 communicates on channel 11 which means ALL fixtures must be on this same channel in order for them to respond.
If one or more LX7 LEDs are flickering, it is likely due to another device in the area also communicating on the LX7 default channel (11). The fix would be to set the LX7s to communicate on a different channel. To change this, do the following:
Use the touch keys on each LX7 and go to
System -> Wireless -> Master/Slave -> Wireless address -> Choose a new channel
For example, if the LX7's new channel is (8), all SLAVE LX7s must also be set to channel (8).