Now 60x LED aquarium lights Mitras LX6 for a special price!
Update from 21. Mar. 2018: Out of 100 lights are only 60 left, unfortunately silver/white is already sold out.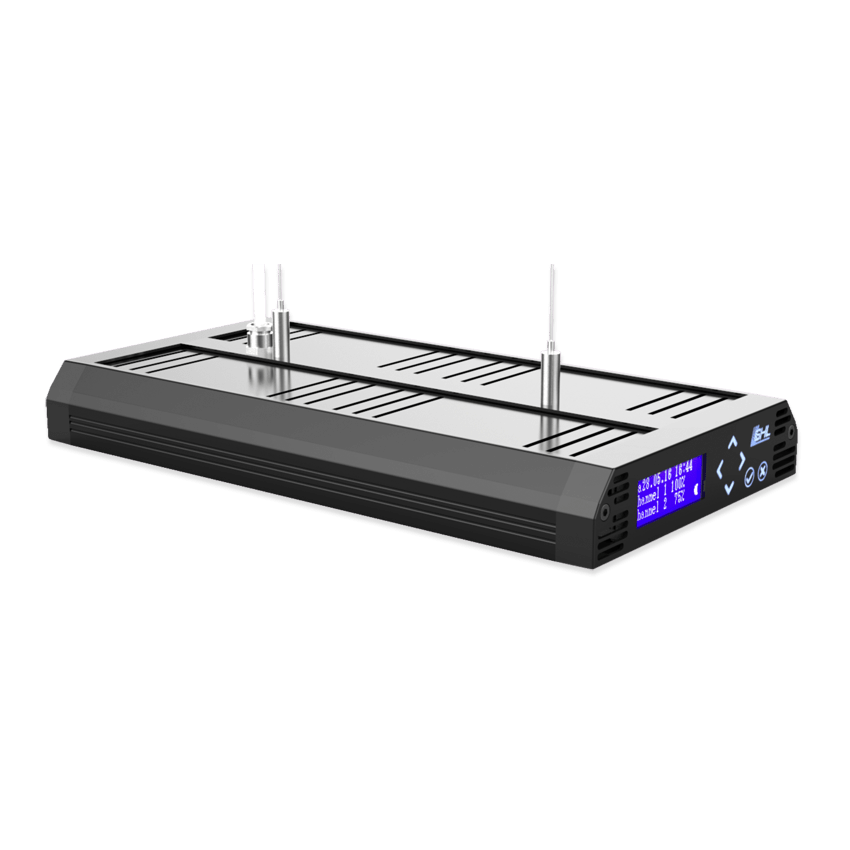 Full Spectrum Light Mitras LX6 – extremely bright – super quiet
In the next few weeks, the last batch of the legendary Mitras LX6 will be produced.
You now have the unique opportunity to purchase one of the best pendant lamps for aquariums Made in Germany with 190W LED power at a very attractive price:
all freshwater models for 479.90 € instead of 639.90 €
all seawater models for 549.90 € instead of 719.90 €
(Prices for Germany, incl. 19% VAT)
Please note:
Limited stock – only while stock lasts: A total of 100 Mitras LX6 will be produced, most of them in black, only a few in silver/white. It is definitely worth to be quick!
Update: Now only 60 left, silver/white already sold out.
Due to the large number of different models, the lights are built after ordering especially for you, please take a delivery time of about 2 weeks into account.
The special price only applies when ordering through the webshop of GHL Germany or GHL USA.
For mounting we recommend our steel rope holder or Mitras Flex Mount. When you buy a Mitras LX6 you will receive an additional special discount of 25% on these items.
Mitras LX6 is a proven luminaire – is the technology still up-to-date?
Yes! Mitras LX6 is still one of the leading LED lights for demanding aquariums in terms of performance, functions and quality.
Control electronics, software and LEDs have been continuously updated in the past.
Of course, the last batch of Mitras LX6 is also equipped with the best LEDs currently available, only LEDs from Cree, Osram and SemiLEDs are used, white LEDs have a true performance of at least 150 lm/W.
NEW: There is now also the model Mitras LX6300 – LED layout according to the successor model Mitras LX7206 (seawater version, with UV).