S A L E   S T A R T I N G
Exclusively available in your GHL Store
GHL Doser 2.2 Maxi: One Doser for all Tasks

Versatile and Precise
ATO, AWC, Continuous mode … handled
Designed from the ground up, the GHL Doser 2.2 Maxi takes dosing technology to new heights. Featuring durable large pump heads (100% GHL designed) and efficient powerful motors, the 2.2 Maxi is designed for a wide range of applications, such as ATO (Auto Top Off), AWC (Auto Water Change), continuous mode for calcium reactors and much more.
Perfect as a standalone ATO, AWC system or CaRx feed
Built-in continuous mode
Ultra-precise stepper motors for 0.1mL incremental dosing
Wide flow range: Ca. 0.6 mL/min to 320 mL/min
Upgraded Wi-Fi chip for higher performance, easier connection and simultaneous hotspot and infrastructure Wi-Fi connection
Programmable via GHL Connect app, myGHL cloud, web interface and GHL Control Center
myGHL cloud ready, no extra accessory required!
Available in Standalone (SA) or Extension (EXT) models
The standalone version has ports for level sensors, providing a fully autonomous system for ATO and AWC!
Connectors for magnetic stirrers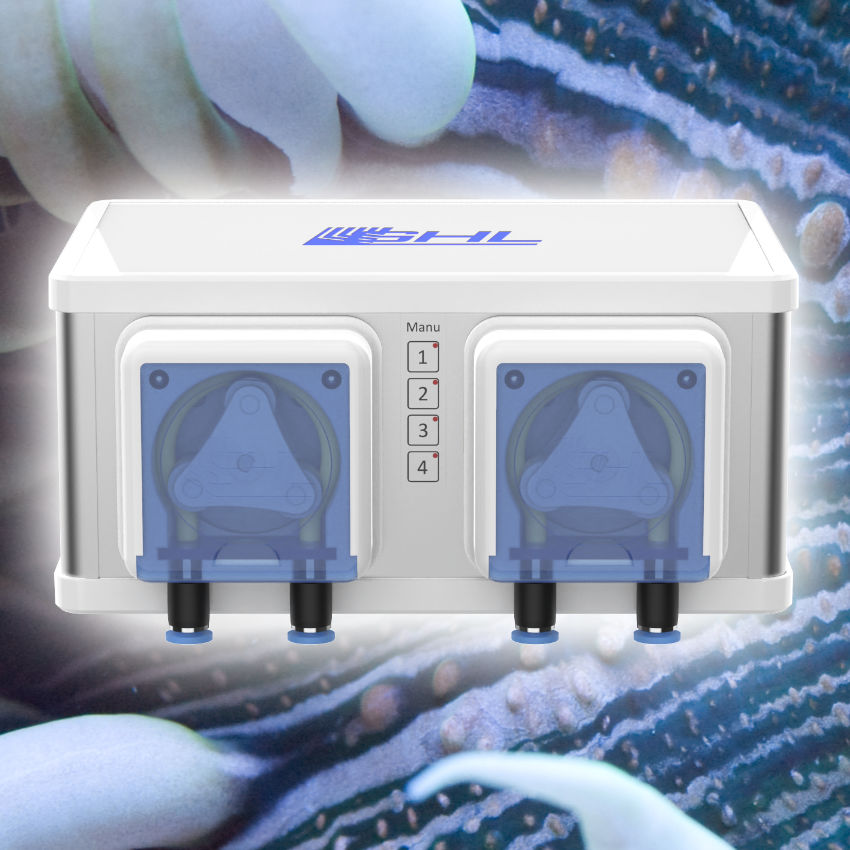 Shipping from GHL Store Germany begins Oct. 21, 2022, from GHL USA Nov. 07, 2022
Limited quantities available at launch
Due to the ongoing material shortages, initially only limited quantities will be available. The 2.2 Maxi will be exclusively available for ordering at the GHL Stores Germany and USA starting October 7. As the quantity is initially limited, orders can only be accepted until the first delivery batch is sold out. All orders will be shipped from the warehouses in the order they are received.
After the first batch is sold out, the next batch is expected to be available February 2023.
Retail pricing
Germany:
GHL Doser 2.2 Maxi SA – 419.90 €
GHL Doser 2.2 Maxi EXT – 369.90 €
(incl. 19% VAT, w/o shipping)
USA:
GHL Doser 2.2 Maxi SA – $419.90
GHL Doser 2.2 Maxi EXT – $369.90
(plus tax, w/o shipping)
Wi-Fi / Cloud ready
Ready for Ultimate Connectivity
Enjoy the convenience of connecting the Doser 2.2 Maxi to your Wi-Fi network without the need for any additional accessories. When your travels take you outside of home, stay connected with myGHL cloud for on-the-go access. All this, done via the free GHL Connect app or the myGHL web interface.
Continuous mode ready
Flexibility at its finest
If you're looking to feed a calcium reactor or setup a continuous water change, the 2.2 Maxi has you covered.
Convenient tubing connections
Compatible with flexible or semi-rigid tubing
Whether you want to connect flexible or RO-style tubing, you have the connections to do that right out of the box. Adapters are included.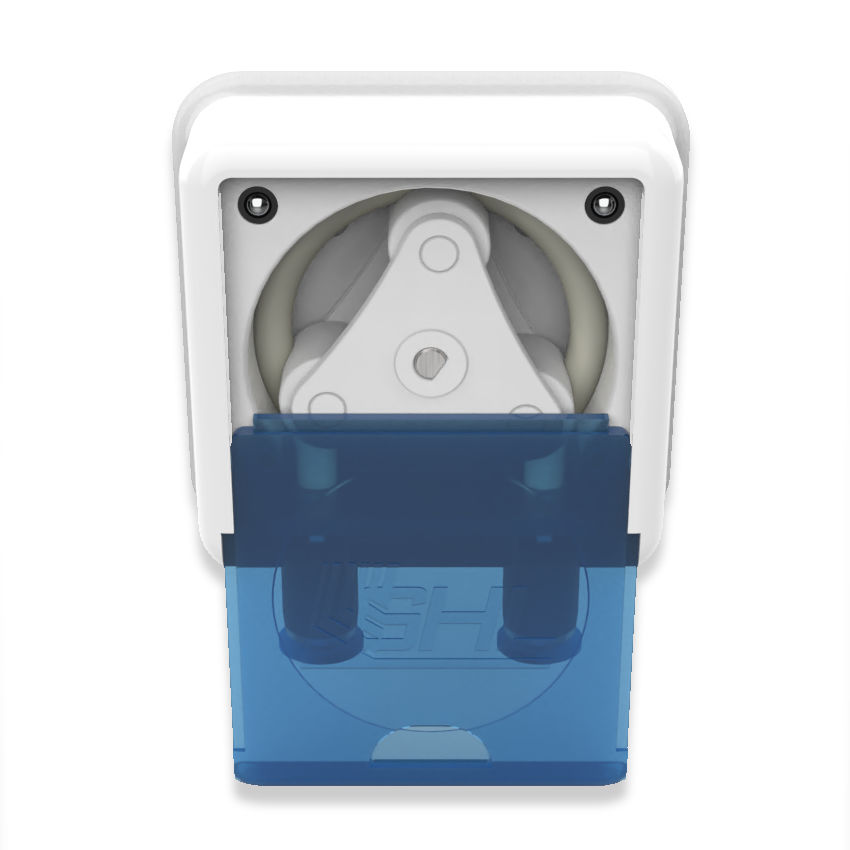 Maintenance friendly
Cleaning and servicing made easy
Doser 2.2 Maxi pump heads are user-serviceable by design. A quick slide of the cap gives you access to the internals for quick and easy tubing and roller cleaning or replacement.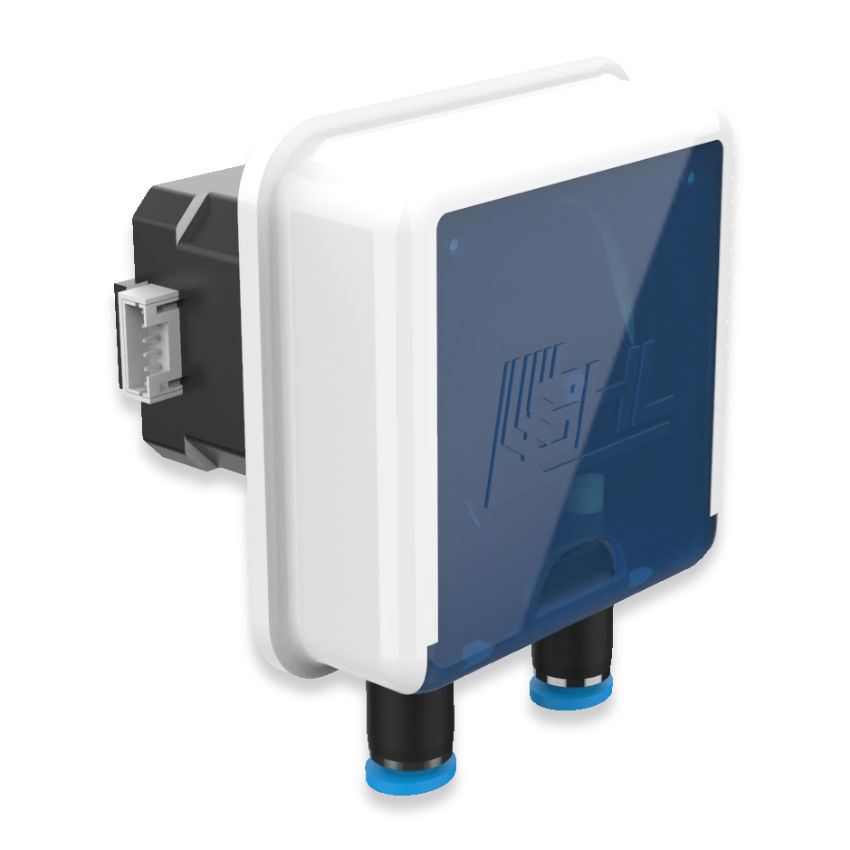 (Illustration shows Standalone version)
Choose your color
Available in black or white
GHL Connect
Connectivity at your fingertips