Shipping and Delivery
All US orders are shipped to the 48 states via FedEx. Orders under $150 are subject to a $15 UPS flat rate shipping charge.
US orders (48 states) over $150 qualify for free shipping!
Most orders are shipped within 2-3 business days. Tracking numbers are sent once a shipping label has been created.
Shipping to Hawaii and Alaska
If you'd like to place an order with GHL USA, please contact us at: info@ghlusa.com
Ordering from Canada?
If you'd like to place an order for GHL products from Canada, please contact our Canadian distributor Exotic Reef at: sales@exoticreef.ca
They will assist you with finding your nearest GHL dealer.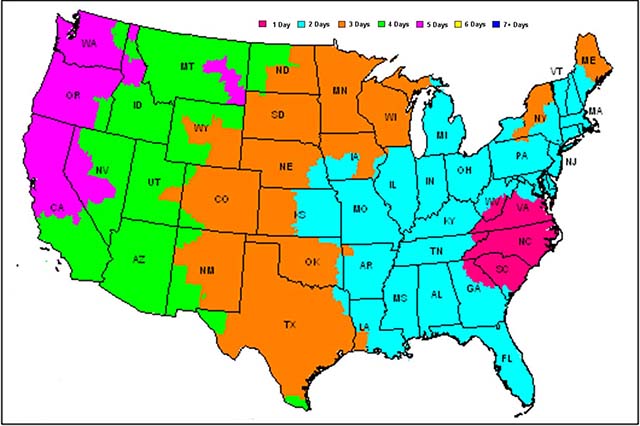 Backordered Items
If multiple items end up on backorder, we will notify you and offer the option to wait for the item(s) to arrive or refund the purchase price of the backordered item(s).
Orders which consist of backordered items will ship once all items are in-stock.
Return Policy
All sales are final once the order has been packed and shipped from our warehouse. No refunds.
Return Policy Exceptions
Returns will be accepted only if you've received an incorrect item. If this happens, please contact us immediately at info@ghlusa.com
Please include your GHL USA order number in the subject line of your email.
Product Exchange Policy
If you've accidentally ordered the wrong item, DO NOT open the product. If the GHL security sticker has been broken, the product cannot be returned.
Contact us immediately to create a product exchange request. We require a clear photo showing that the GHL security sticker has not been broken. Please wait for us to respond before sending the item back to us.
Return shipping is not covered by GHL USA.
Payment Options
GHL USA accepts payments via the online store checkout portal. If you wish to place an order over the phone, please call us at (910) 216-9092. For quicker checkout, we recommend you use our online shop to purchase products.
Pricing and Promotions
All products in the GHL USA online shop are displayed with MAP pricing in USD.
Every now and then, we will run promotions on specific products. These promotions are announced on GHL sponsored forums such as Reef Central and Reef2Reef. Announcements are also made on our official GHL support forum and official newsletters.
Questions? Contact us
GHL USA is committed to providing top notch customer service and a wonderful shopping experience. If you ever have any questions regarding product compatibility or you're just not sure which product best suits you, shoot us an email: Info@ghlusa.com
* We reserve the right to edit our store policies without prior notice.