Description
The level sensor base unit is perfect for holding GHL level sensors (Optical, Float) in-place in your sump or aquarium.
Magnetic mount makes it easy to position the sensors in your sump or aquarium
Holder can be fastened to horizonal or vertical surfaces
Allows for easy height adjustment of sensors (fasteners required)
NOTE: In order to mount optical or float sensors to this accessory, you will need the matching fastener for the sensor type you want to mount.
Optical sensor fasteners
Horizontal mounting: Level Sensor Fastener, angled
Vertical mounting: Level sensor fastener for Optical sensor v2
Float sensor fastener
Level Sensor Fastener PL-LF-S8
What's included
Level sensor assembly rod
Magnetic holder for assembly rod (Sensorholder1)
Want more holding strength?
Add a Sensorholder1 accessory to your order!
Application Example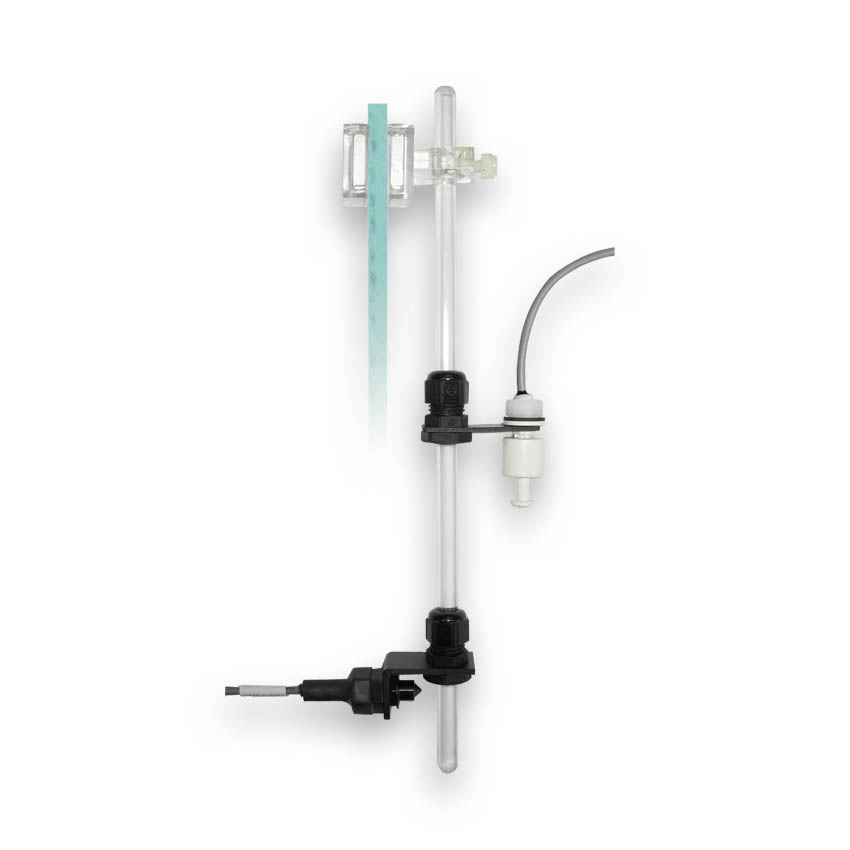 The picture shows the level sensor holder base unit with mounted sensors and sensor holders (not included).