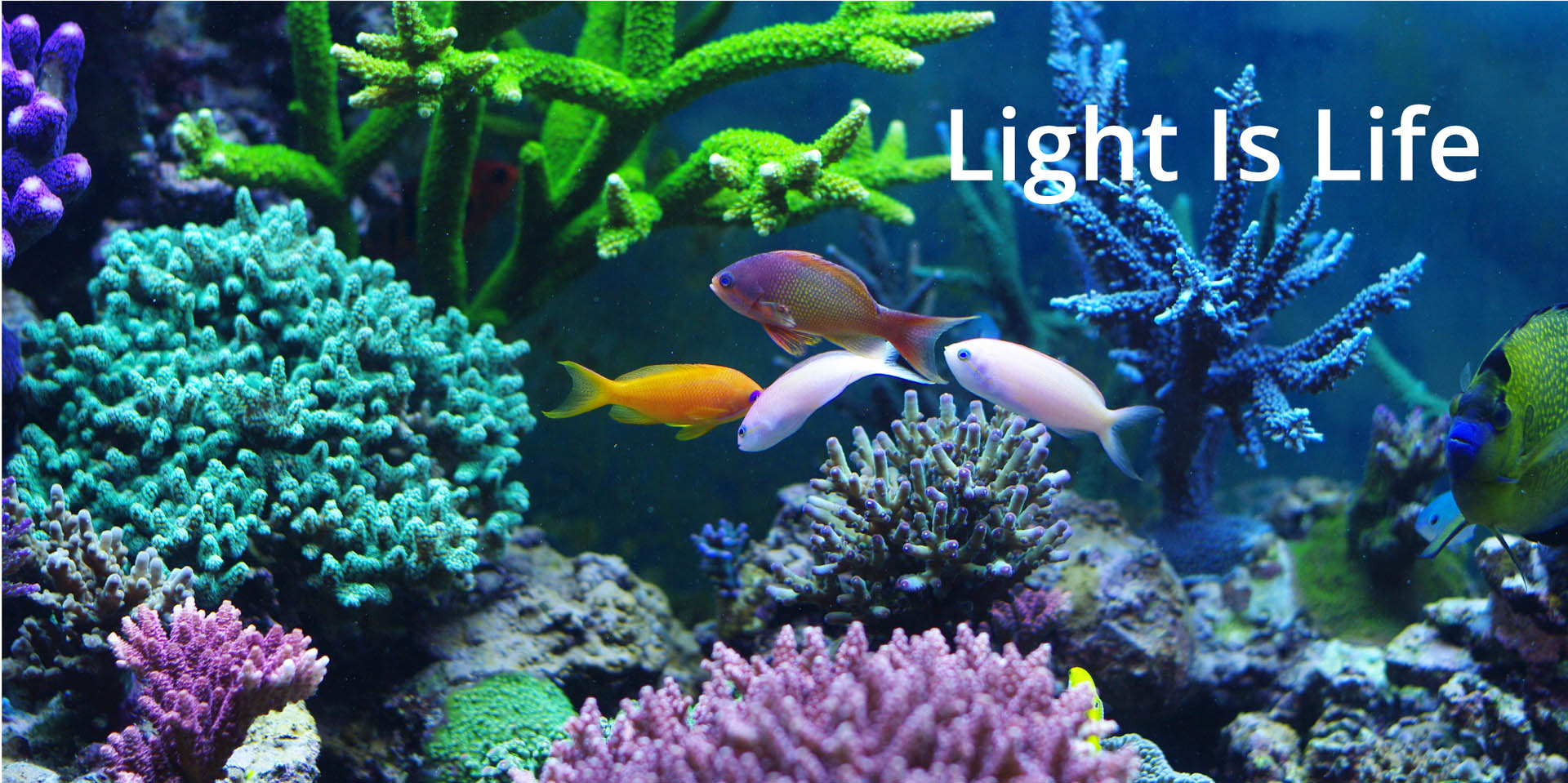 Optimal

L

ighting Conditions

by

GHL

Luminaires
Optimal lighting plays a vital role in the success of aquariums and terrariums. It directly controls the photosynthetic activity of plants and coral symbionts, thus significantly contributing to the preservation of life and health of aquatic animals.
For this reason, we have dedicated countless hours to the research and study of natural lighting for use in aquariums. We seek to create the most realistic lighting scenarios found in nature so that aquatic animals can thrive under the natural lighting conditions that they are accustomed to.
The abrupt changes of light and intensity commonly found in different types of lighting are unrealistic in nature and pose unnecessary stress to animals; these characteristics do not exist in nature. Gradual changes in light spectrum and intensity are key. They support and encourage the biorhythm of animals and plants ideally.
All of our lamps are therefore, dimmable. They allow for gentle lighting transitions with gradual intensity and color changes to almost perfectly simulate true-to-life lighting conditions in the aquarium or terrarium.
Realize

N

atural

L

ighting

S

cenarios
Realistic illumination which follows the course of the day promotes typical behavior of your animals. By utilizing lighting effects such as sunset or moonlight, your fish tank becomes even more interesting and much like nature.
We offer several dimmable high-power LED lighting options and T8/T5 aluminum light bars for you to choose from.
The lamps manufactured in Germany by GHL offer:
Sophisticated technology

and high quality material

Functional and modern

design

Efficiency and durability
Together with the ProfiLux computer, automated lighting scenarios such as sunrise/sunset, clouds, rainy days, tropical dawn, moonlight simulation, seasonal lighting and thunderstorms are possible.
Realize your

natural

lighting

with our

following products:
ProfiLux Aquarium Controller
For professional and automated lighting scenarios and more.
For dimming of GHL-light bars, Mitras® light bar and Mitras®–Simu stick. The microprocessor-controlled Mitras® LX lights have integrated lighting control and do not need a ProfiLux Controller for dimming.
Features
Up to 32 luminaires dimmable, depending on the model
Freely adjustable illumination runs
Continuously variable brightness and light color of the illumination
Fascinating light scenarios