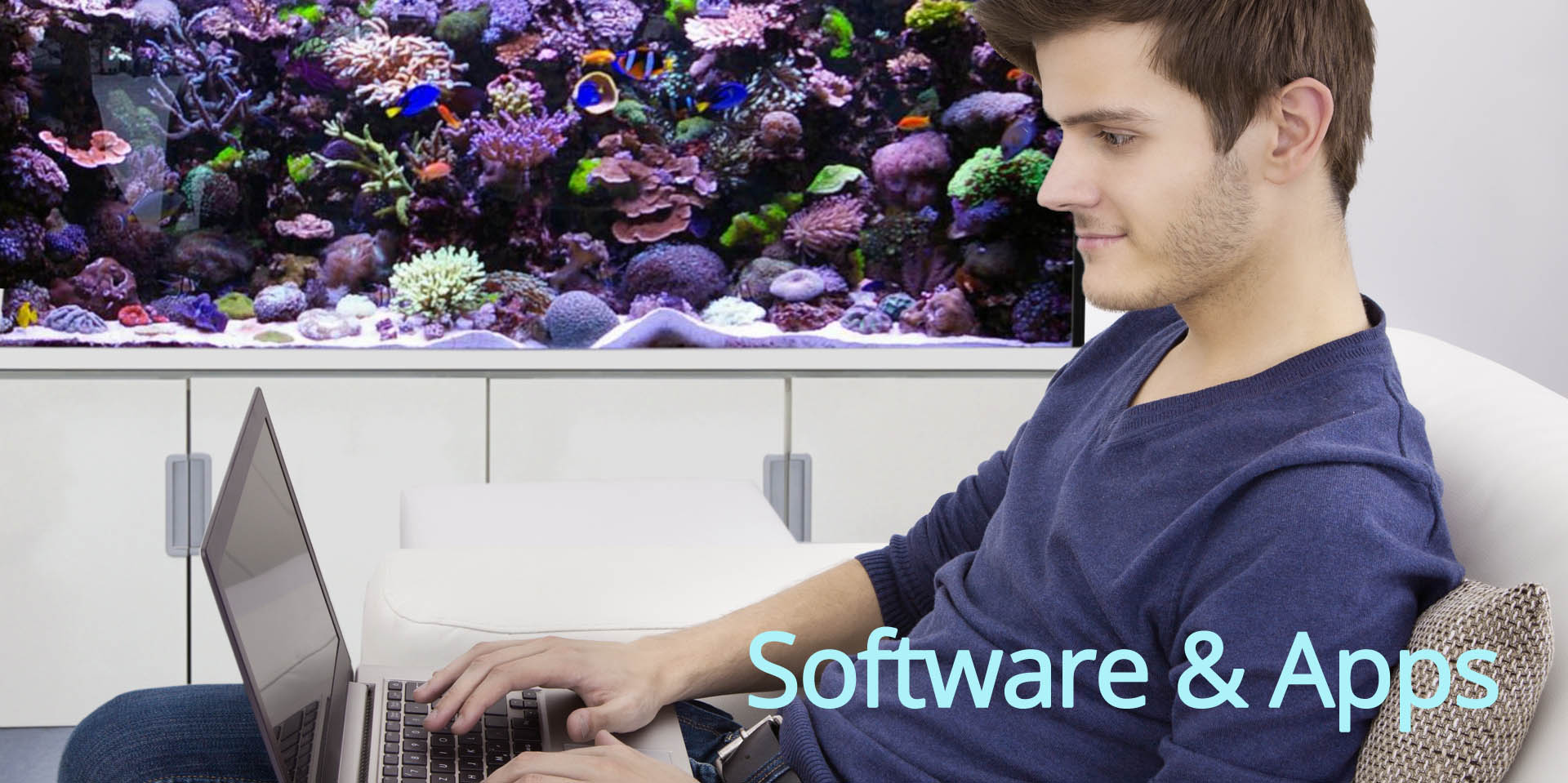 GHL Software & Apps Will Keep You Up to Date
Communicating with technical equipment these days, is more important than ever.
With the use of our software and apps, we make it easier to monitor the condition of your aquarium through remote access.
Access your hardware from home, on the go, or even when your on vacation. Staying in the know, adds another layer of security for your aquarium and could even save you from livestock losses. 
We offer the following free PC Software and Apps for smartphones and tablets:
PC-Software ProfiLux Control for ProfiLux II and 3 up to Firmware 5.xx
PC-Software GHL Control Center for Mitras LX, ProfiLux 3 (starting from Firmware 6.0) and Doser 2
App GHL ProfiLux for ProfiLux
App GHL Control for GHL Doser 2
Cloudservice myGHL
In addition, the Aquarium Controllers ProfiLux 3 (eX) and ProfiLux 3.1N / T (eX) have an integrated web server.