[Public Beta Version]
GHL Connect is a powerful, feature-rich app for ProfiLux 3, ProfiLux 4 and GHL Doser. GHL Connect was developed on an open architecture that allows for future support of other GHL devices such as Mitras LX7.
As we continue app development, support for these other devices will be gradually implemented. Once these devices are supported, GHL Connect will replace previously released apps.
From the ground up, we built an app that allows users to easily take control of their GHL devices from the convenience of their smartphones and tablets. From its sleek modern design to its wide range of functions, GHL Connect provides a user-friendly experience across all supported GHL devices.
GHL Connect takes remote device access and control to a whole new level. Unlike other competitive solutions, GHL Connect does not rely on the Internet or external resources such as cloud services and other external servers. No Internet connection is required for a connection between the device and the app when used in a local network.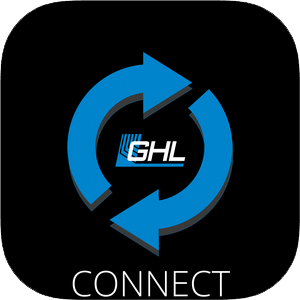 Requirements
for GHL devices:
ProfiLux 3: Firmware min. V6.30 (included in PC software GHL Control Center)

ProfiLux 4: Firmware min. V7.08 (included in PC software GHL Control Center), WiFi module firmware min. V6512 (also included in GCC download, please refer to the instructions for updating the WiFi module)

GHL Doser: Firmware min. V1.24

(included in PC software GHL Control Center)
minimum OS for smart devices:
Instructions, software and firmware can be found in our download section.
Features and functions
User customizable dashboard

Ability to view and make changes to most device settings

Option to trigger actions such as Water change, Feed pause, Maintenance, and Thunderstorm modes

Conveniently view current states and values of the aquarium

Manually control the switching of sockets and lighting channels

Available for iOS and Android

Language options: English and German

Compatible with smartphones and tablets of all display sizes

Connectivity options: Direct connection via Access Point mode, Connection over local Wi-Fi network via Client mode, Connection over the Internet (for example via port forwarding)
D

ownload
Free download on Google Play Store (Android) or on Apple iTunes (iOS).
Please note: GHL Connect is currently being released as a beta version – despite our extensive level of testing and care, we cannot completely rule out app bugs.