We are proud to present our cloud service myGHL® – the web-based platform for global access to GHL devices – in a completely reworked version in a new design.
A lot of time has been spent for working on the new innovations over the last few months and countless tests have been performed – many thanks to our many volunteer testers.
For myGHL, the design of our new app GHL Connect and the new web interface has been implemented and can offer the following improvements:
a consistent user interface for GHL Connect, Web Interface and now also myGHL

customizable dashboard

fresh, modern and intuitive design

significant optimization of performance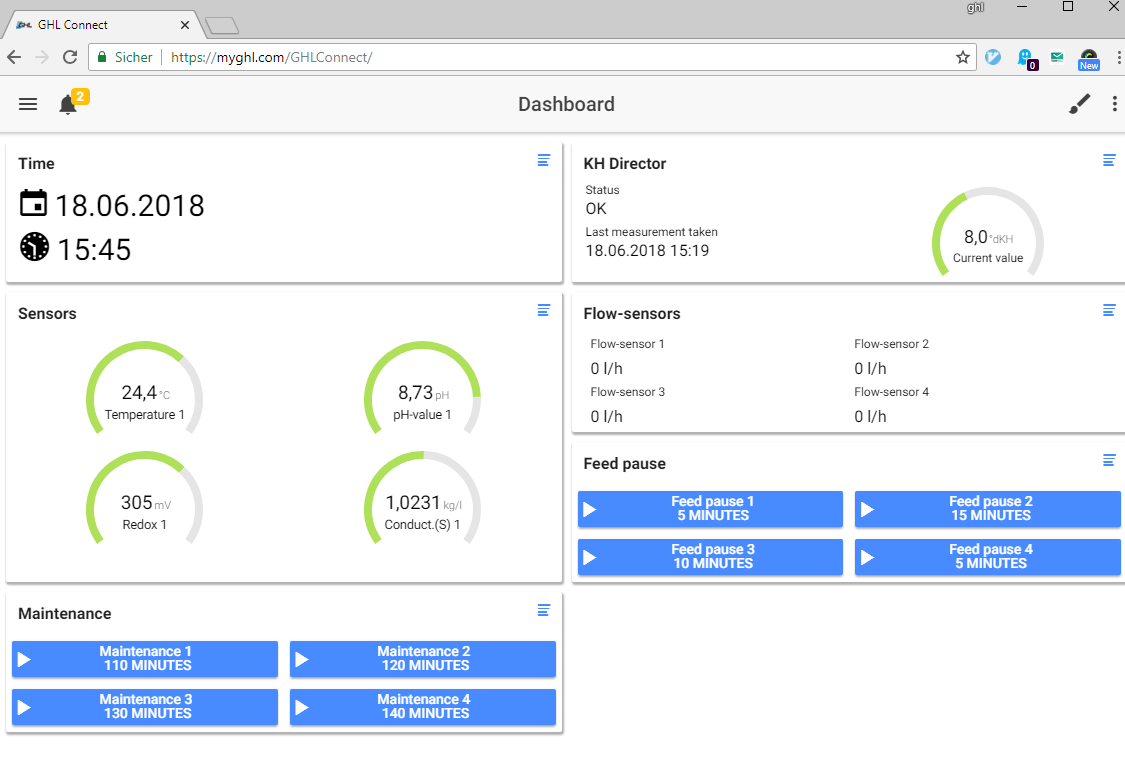 Prerequisites



Already existing myGHL customer accounts were transferred automatically, these customers do not have to do anything here.

The myGHL devices can be added, edited and removed as usual.

For ProfiLux 3 and Doser2.x / Maxi no firmware updates are necessary, only ProfiLux 4 and Mitras LX7 need min. WiFi firmware version 6718, which can be installed via our GHL Download Center WiFi update tool package.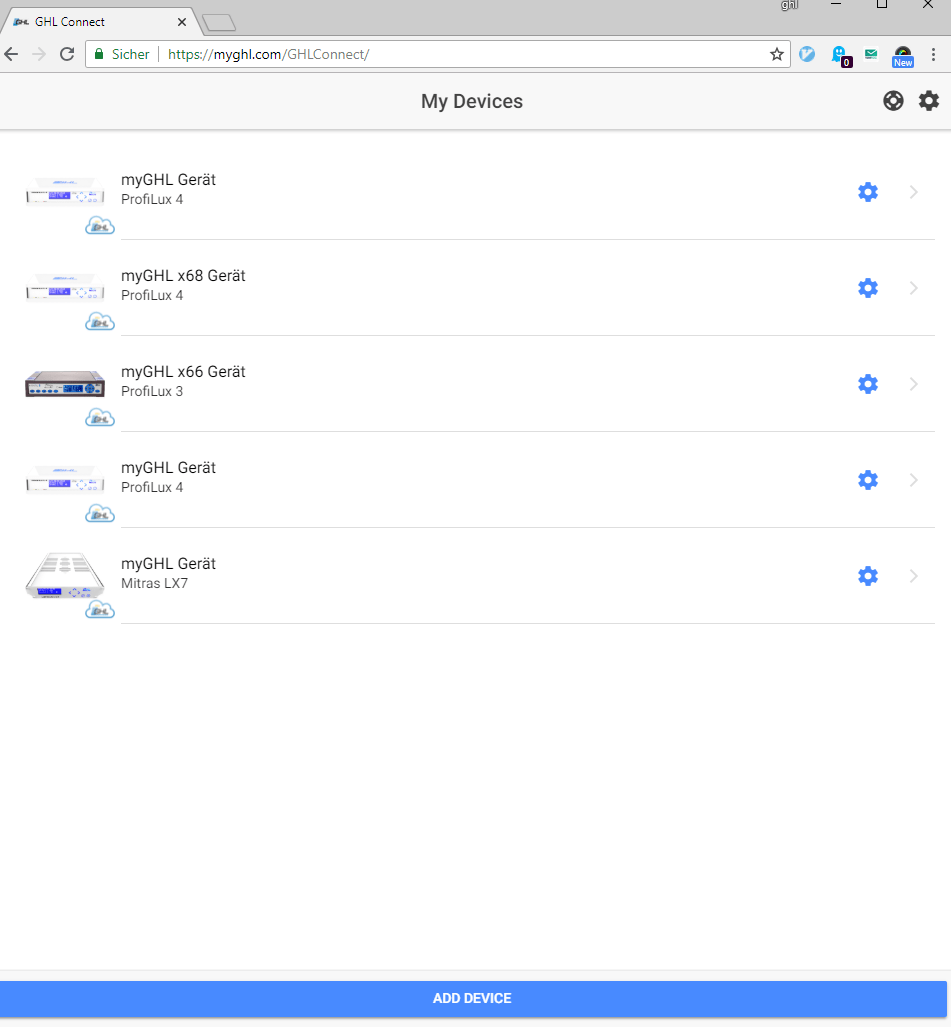 Known limitations
Compared to the previous myGHL version, there are smaller restrictions concerning less used functions. At present the functions below are missing, the implementation is already in progress, the functions should be available as soon as possible:
Programmable logic

1-10V interfaces

Digital inputs

Sharing devices
Outlook
In addition to the implementation of the missing features further improvements are planned, for example:
The logbook will be completely reworked, it is still available in the previous version until its completion.

myGHL Relay Connection for the app GHL Connect: From the iOS / Android App GHL Connect access to GHL devices without DDNS over the Internet.



If there should be problems
Despite extensive testing, problems during operation can not be ruled out, as there are too many different system configurations. Please do not hesitate to inform our development team about possible problems, as this is the only way to react to problems as quickly as possible.
Have fun using our new myGHL® cloud service!